Fully Equipped.
Fully Prepared.
Mountainview Safety Services provides MTC (mobile treatment centre) units and fully qualified staff for projects throughout western Canada and the Territories.
Our medic units are fully equipped with equipment that meets or exceeds OH&S regulations and standards and medical staff are fully trained to provide OFA3, EMR, PCP, and ACP services
MTC, First Aid and Safety
Equipment Information:
4-wheel Drive GPS equipped MTC units.
2-way radios and cellular communications equipment.
BC WorkSafeBC Level 3 First Aid kits with oxygen therapy.
MTC equipment as per applicable OH&S regulations.
First Aid room supply equipped MTC's.
100 MTC (mobile treatment centre) units
Paramedic equipped units
Switch-out vehicles for attendant site moves
Secondary Medic
Evacuation Units
Snowmobiles
ATVs/UTVs
Rescue-boggans – wheeled/slide for summer/winter seasons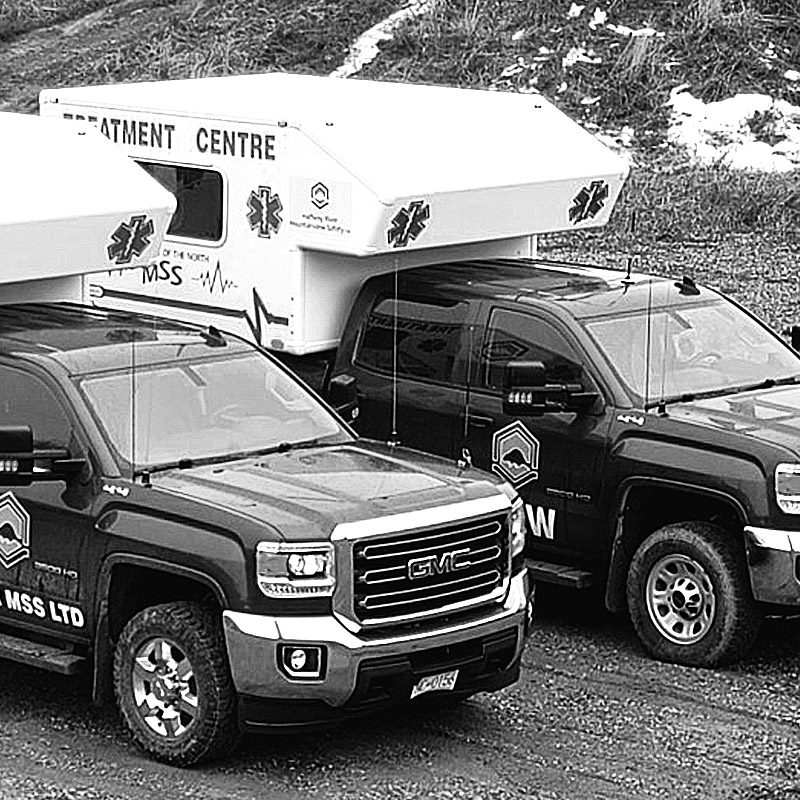 Questions about our MTC and First Aid Equipment?
Are you interested in finding out more information about our MTC units and First Aid equipment or hiring Mountainview Safety Services for your worksite, project or business?