Mountainview Safety Services began as a family owned business in 2004. The family values upon which it was built continue to guide and shape the business today.
It all began in Fort St. John, BC in 2004 with three people in the Wilson living room and a single MTC unit in the driveway. Since then Mountainview Safety has grown to employ over 200 people in the North Peace region of BC and northwestern Alberta.
Mountainview Safety Services relocated to Dawson Creek, BC in 2005 when it set up shop on 8th Street with 6 MTC units. Over the years, the Company has successfully partnered with local First Nations in joint ventures that has allowed the Company to expand from 20 MTC units in 2009 to over 100 units.
In 2022, The Company moved it's head office to 5 Collins Road in Dawson Creek, BC.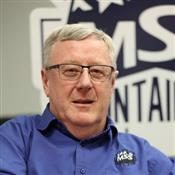 Dan started out as a heavy duty mechanic servicing farm equipment in Dawson Creek for over ten years, eventually going out on his own for another five years. In 1991 he joined BC Ambulance Services as a EMA1/CMA Paramedic P1 and in 1997 concurrently became a high school instructor, passing along all his years of heavy duty mechanic, woodworking and metalworking knowledge to new generations. A four year stint with Alpha Safety in Fort St. John as Head Instructor and seasonal on-site medic culminated in 2004 with the creation of Mountainview Safety Services in Dawson Creek, BC where he continues to provide management and leadership as CEO.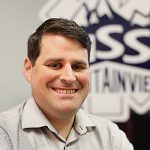 Vice President of Operations
An experienced Operations Manager, Kris has been with Mountainview Safety Services' management team since 2018. Kris gained invaluable field experience as an Emergency Medical Responder with Shaw Safety Services in 2011. He was promoted to a Field Supervisor and eventually managed the day-to-day operations of the company, providing him with a rich foundational skill-set.
In 2018, Shaw Safety Services was acquired by Mountainview Safety Services. Since then, Kris has been able to utilize his knowledge of contracts, corporate and safety policies, finance and human resources management, to assist the team in meeting the company's goals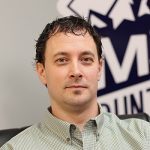 Dane has been with Mountainview Safety since 2019 but has been working alongside the management team for over 13 years. Prior to working at Mountainview Safety, he was employed at the local Ford dealership for 7 years, working his way up from the parts department to Assistant Manager. For the next 10 years, he joined Mountainview Recreation, now Trailblaz'n Power DC, as Store Manager.
Dane officially became a part of the Mountainview Safety Senior Management Team in 2019. Since joining Mountainview, he has seen the fleet expand to well over 100 units. With the strong team in place his goals are to help continue the growth and customer service Mountainview Safety Services is known to provide in the industry.
Vice President of Strategic Initiatives
Lee believes integrity and quality are key components in creating a solid foundation upon which successful companies and relationships are built. Lee joined Mountainview in 2021 and brings over 17 years of experience in sales and business growth working in the energy sector.
An innovative thinker who possesses expertise in operations, finance and business development, Lee has proven his ability to quickly analyze key business drivers and develop strategies to increase company growth. Known as a highly driven, energetic leader with the ability to envision and create successful outcomes in complex situations, Lee combines a diverse industry background and functional expertise, with a persistent commitment to improving his team and the clients he serves.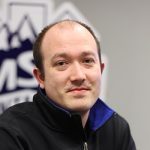 Director of Business Development
Ried has been with Mountainview Safety since 2015. He began his career working as an air hand in the field. Over the years,he has worked his way up within the company in variety of positions.
Through this experience, he has acquired a hands-on view of all aspects of the company which has made him an integral part of the Senior Management Team. As Director of Business Development, Ried uses his experience and background to bring a unique and vital approach to the day-to-day running of Mountainview Safety.